About
Company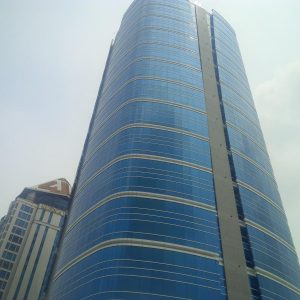 PT Fulgorindo Teknik Utama (FTU) is a privately owned company based in Tangerang, Indonesia.
The beginning of PT Fulgorindo Teknik Utama was in 1998, with office in Jakarta, Indonesia. And in October 2016, the headquarter office moved to its new office in The Manhattan Square 15th Floor, Jln. TB.Simatupang Kav.1S, Cilandak Timur, Pasar Minggu, Jakarta Selatan, Indonesia. We are committed in the business of providing high quality and reputable equipment, construction, engineering and technical services to various industries in Indonesia and overseas.
---


Vision and
Mission
Over the year with increasing business experience PT Fulgorindo Teknik Utama has built a concepts providing best equipment, service and giving right solution to our customer. Our success is attribute to our commitment to pursue customer satisfaction. We believe that customer satisfaction is one of the most important views in doing business relationship. Our commitment in doing business is a win-win relationship, we are not just giving service to our customers but we also committed in giving solution
Heading
The Future
PT Fulgorindo Teknik Utama committed to give solution to the customer is one of the most important things to challenge market in the future. In this case, we continue to develop and up-grade the ability and expertise in maintenance of our products. Therefore, we can give better service to the customers and having expertise in participating as servicing company.